Erin Higgins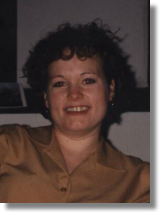 The eldest of three children, born 1966, she was a graduate in Hospitality Management, BAA 1991, Toronto. Erin worked in the hotel and restaurant business in both Vancouver and Toronto. She was diagnosed with ovarian cancer in February 1998 and passed away on October 17, 2000. All her life, Erin taught people by telling stories.  When she was diagnosed with cancer she immediately began writing in her journals about the experiences, details and feelings she encountered during her journey.  They were written as if she was speaking directly to us with honest, open and gut- wrenching reality.  Her friends said "Erin was always a story teller, definite, animated and funny." This time the story is very real and her journal writings are genuine and direct from her heart.
Alma C. Lightbody
Has two degrees in Medical Technology, an MBA in Business and multiple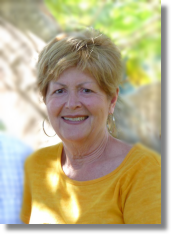 certificates in Management, Holistic Health, and Shamanic Work with the last 20 years focused on Energy Medicine.  Alma worked closely with Erin in this capacity for three years and was asked by Erin to compile a book directly from her journals to tell her story.  Erin's journals are written with passion and inspiration, as she shares valuable and profound lessons and insights. Alma is proud to be the co-author in the production of this book.